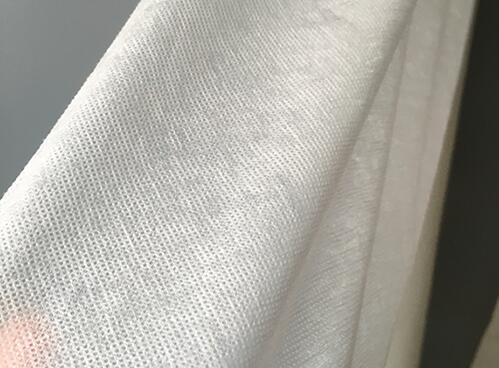 Water Soluble Paper for Embroidery
■ Product Description:
1. Item No.: CW030 / CW035 / CW040 / CW045 / CW060
2. Composition: 100% PVA fiber
3. Width: 40″ / 155cm / 160cm (max: 180cm)
4. Length: 320Y
5. Color: white
6. Feature: non woven, blank surface, like PP non woven fabric
7. Weight: 30g-60g (35g, 40g, 45g, 50g used normally)
8. Dissolve Temperature: <40℃
9. Pattern: non woven, grid on surface.
10. Application: It is mainly used in embroidery and can dissolve in cold water. To avoid color fading for embroidery fabrics and lace which can not tolerate high temperature.
■ Characteristics:
1. Cold water soluble non woven fabric used in the bottom of the embroidery. It has excellent flexibility and tensile strength.
2. The color of fabric and thread will not change color and wrinkle after wash.
3. Environmental protection without any side effects, does not contain any formaldehyde. Starch dissolves into plants, water and carbon dioxide.
■ Package & Delivery:
Package: blue or white PE bag or with knitted bag.
Delivery time: about 7-10 days after received the advance payment.
Payment term: 35% advance payment, the balance before shipment or against B/L copy.