Steps for using double sided fusible web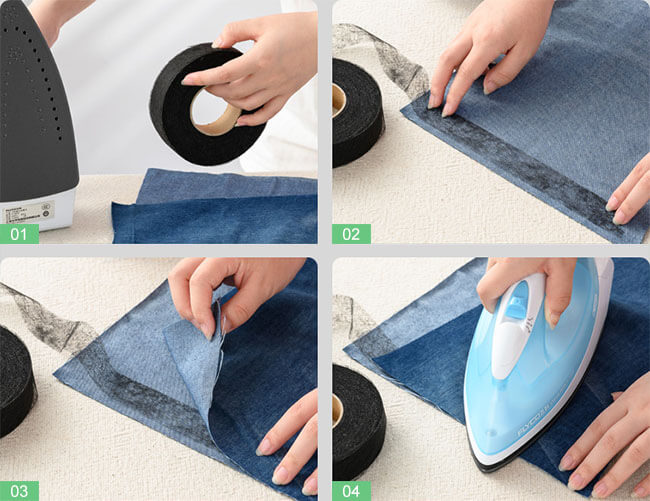 Double sided fusible web ironing steps
Double sided fusible web is a kind of hot melt adhesive product similar to non-woven fabric. It is widely used in clothing field, automobile field and other materials bonding.
Usage of double sided fusible web
1. Used for bonding between cloth and cloth, cloth and cotton.
2. Soft hand feeling and sticky firmly after heating.
3. This interfacing can be bonded without sewing.
Warm prompt
1. Put double sided fusible web on the fabric and place it between two pieces of cloth.
2. It is recommended to set the iron temperature to 125-145 degrees and press it hard for 10-14 seconds at a pressure of 1.5-2.5kg.
3. Do not touch the iron directly with the double sided interfacing, otherwise it will stick to the iron and be difficult to clean.