Knit fusible interfacing, the best interfacing for knit clothing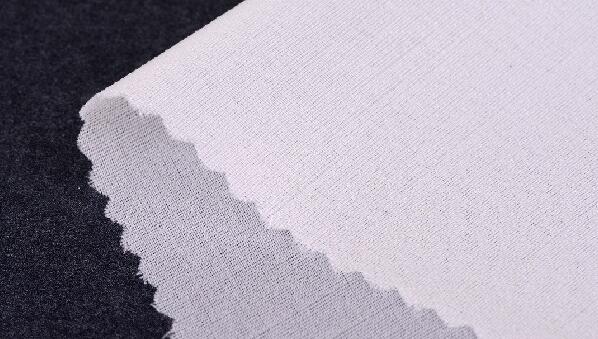 knit fusible interfacing
Made of pure polyester, knit fusible interfacing is easy to maintain and adds fine definition to your craft and sewing projects. This interfacing can fuses with all types of fabrics to lend unique dimension to garments and accessories. By pressing and heating, it is attached to the back of the cloth. Knit interfacing is divided into tricot interfacing and weft interfacing, what we are familiar with is warp knitted fusible interfacing. Its performace is similar to woven interlining with good following and draping.
According to the base fabric, knit interfacing can be divided into tricot, weft and non-spinning. According to the characteristics of knitted fabric, it can be divided into high-elastic, low-elastic, four-way stretch, high-pitched. According to the parts of knitting fabrics, it can be divided into large body lining, the front lining, hem interfacing, sleeves interfacing and so on.
Knit fusible interfacing as permanent bonding interlining, which is an important part of the fourth generation of lining cloth (non woven and spinning lining) and the fifth generation of lining fabric (modified adhesive lining ). Different from other ordinary adhesive lining, this interfacing used as special interlining for knitwear. Simply iron it on your fabric to add the right shape and stiffness, you can make perfect collars, cuffs, necklines and pockets.