Cold water soluble film for embroidery
In order to meet the requirements of embroidery machine, fast dissolving water soluble film was brought in our company. This product can dissolve at room temperature(15℃ to 30℃) within 30 seconds, completely soluble after two minutes without any residue or harmful substances on the embroidery materials. Which is widely used in high-grade underwear, fashion, lace, embroidery and mesh cloth.
Cold water soluble film as temporary carrier be applied to computer embroidery, used as backing paper. This product is almost replace traditional water soluble stabilizer. Hot water soluble need above 60℃, some special fabric can't resist high temperature will easily wrinkle, discolor, time-consuming and not beautiful. Cold water soluble film solve the problems, make embroidery convenient.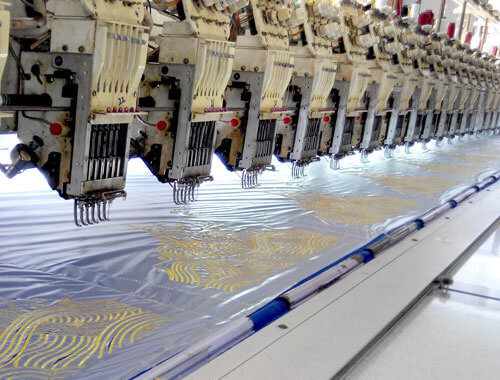 The advantage and characteristics:
1. Good strength can satisfy the technological requirements of all kinds of embroidery;
2. Embossing design ensure embroidery needle don't jump and shift;
3. The elasticity of cold water soluble film is small, needles wont's break line when machine embroidery;
4. Environmental protection, non-toxic, non-polluting, excluding formaldehyde, no side effects;
5. Normal temperature water dissolving processing, cloth and embroider threads is not easy to change color or fade.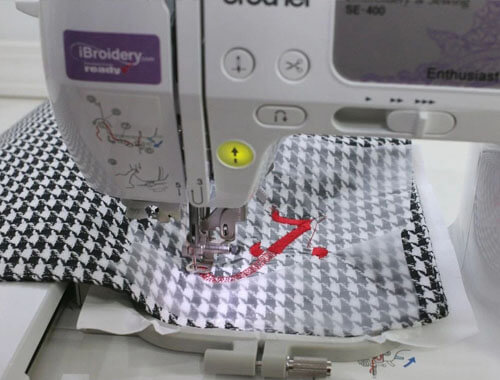 Usage Attention:
1. Please use PE bag pack the remaining cold water soluble film when not work, and keep in dry place to prevent be affected with damp;
2. Pay attention to the influence of environmental humidity on the cold water soluble film, recommended to install air-conditioner in workshop;
3. The temperature should keep between 15℃ to 30℃, try to use the flowing water, flowing faster, dissolved more thoroughly;
4. After embroidered, you'd better wash three times, soaking for the first time more than 30 minutes advisable, clean with clear water for the last time, avoid hardening cloth;
5. Cold water soluble film resisted to mineral oil and organic solvents, but keep away from the strong acid and alkali, chlorine free radicals, and other material maybe cause chemical reaction with PVA.